Summertime is here which means that our gardens are in full bloom and we can sit back and enjoy this beautiful season. One of our favorite garden elements to enjoy during the warm summer months are fountains. Kenneth Lynch & Sons has long been an expert in fountain design, finding inspiration among the classical designs of the fountains of Rome over half a century ago.
Fountains are a timeless and beautiful element to add to classical gardens. Aside from their elegant and symmetrical design, fountains create a naturally peaceful environment through the soothing sounds of flowing water. Our Estate Elements Collection offers a variety of fountain styles that can enhance every garden or outdoor space.

Take a look at our favorite fountain designs for the classical garden:
1. Classical Tiered Fountain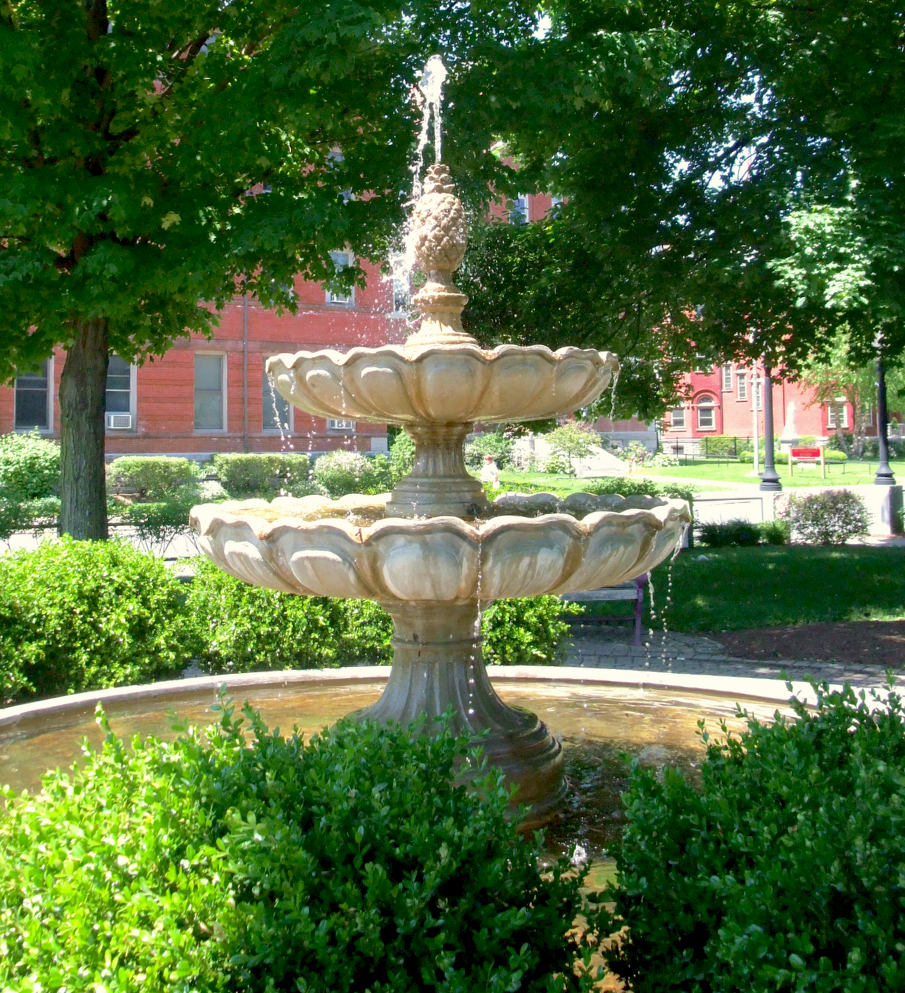 The Classical Tiered Fountain is one of our most elegant designs, making for a beautiful focal point in a garden. It features a pineapple, the symbol of welcome, which is the quintessential final for this design. The scalloped bowls drop perfect rills of water into each lower level creating a beautiful waterfall effect. The Classical Tiered Fountain is available in tiers of two or three. This fountain design requires the use of a pool at ground level to catch the splash, which can offer an inviting wall for seating or an ideal spot to plant colorful flower beds.
Also view: Tiered Tureen Fountain

2. Dancing Girl Fountain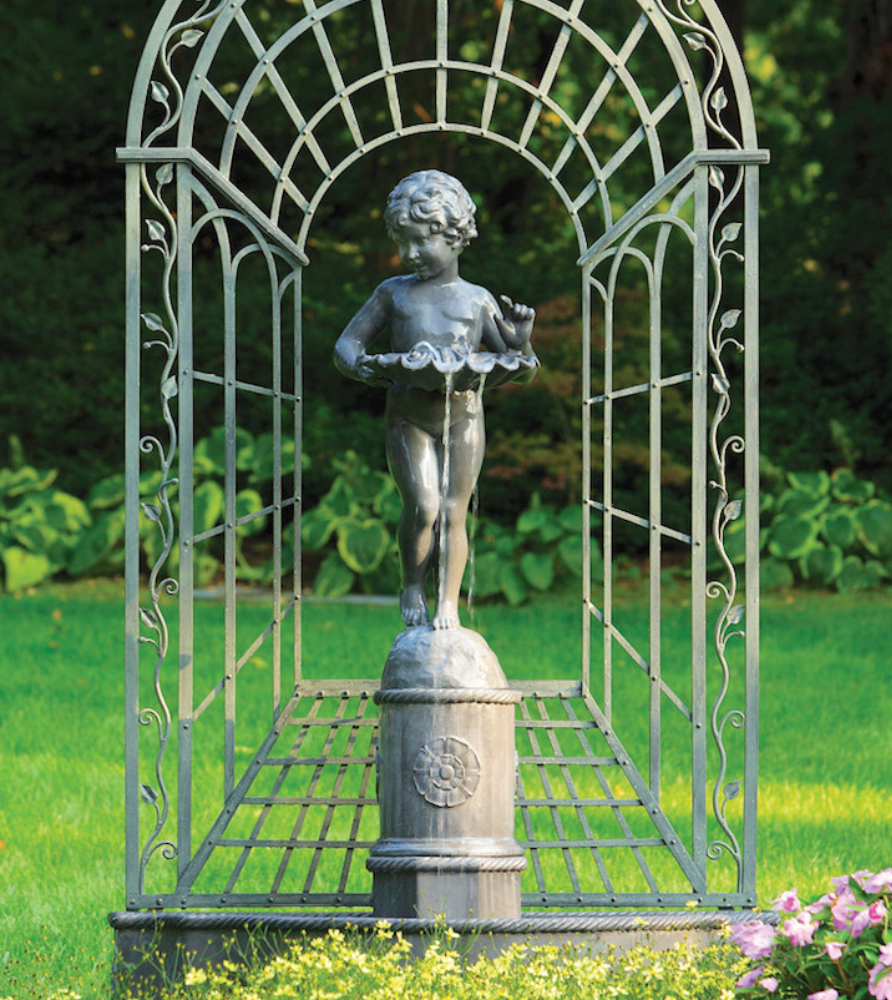 The Dancing Girl Fountain offers a charming and playful fountain design that is great for both small and large areas. The natural lead figure features a girl holding a shell with a small bird perched on the edge as the water flows down from the shell to the pool below. This design is petite enough to fit into a smaller basin, making it a great focal point in a smaller-sized garden.
Also view: Wall Fountain with Figure

3. Finial Fountain
The Finial Fountain offers an elegantly detailed design that makes an excellent centerpiece. It is a unique fountain because it can be designed as a tall fountain for a dramatic focal point with a small footprint, meaning it does not require a lot of space at its base. It can also be placed on a low pedestal for a more subtle addition to a garden or outdoor space.
Also view: Acanthus Finial Fountain

4. La Brezza Fountain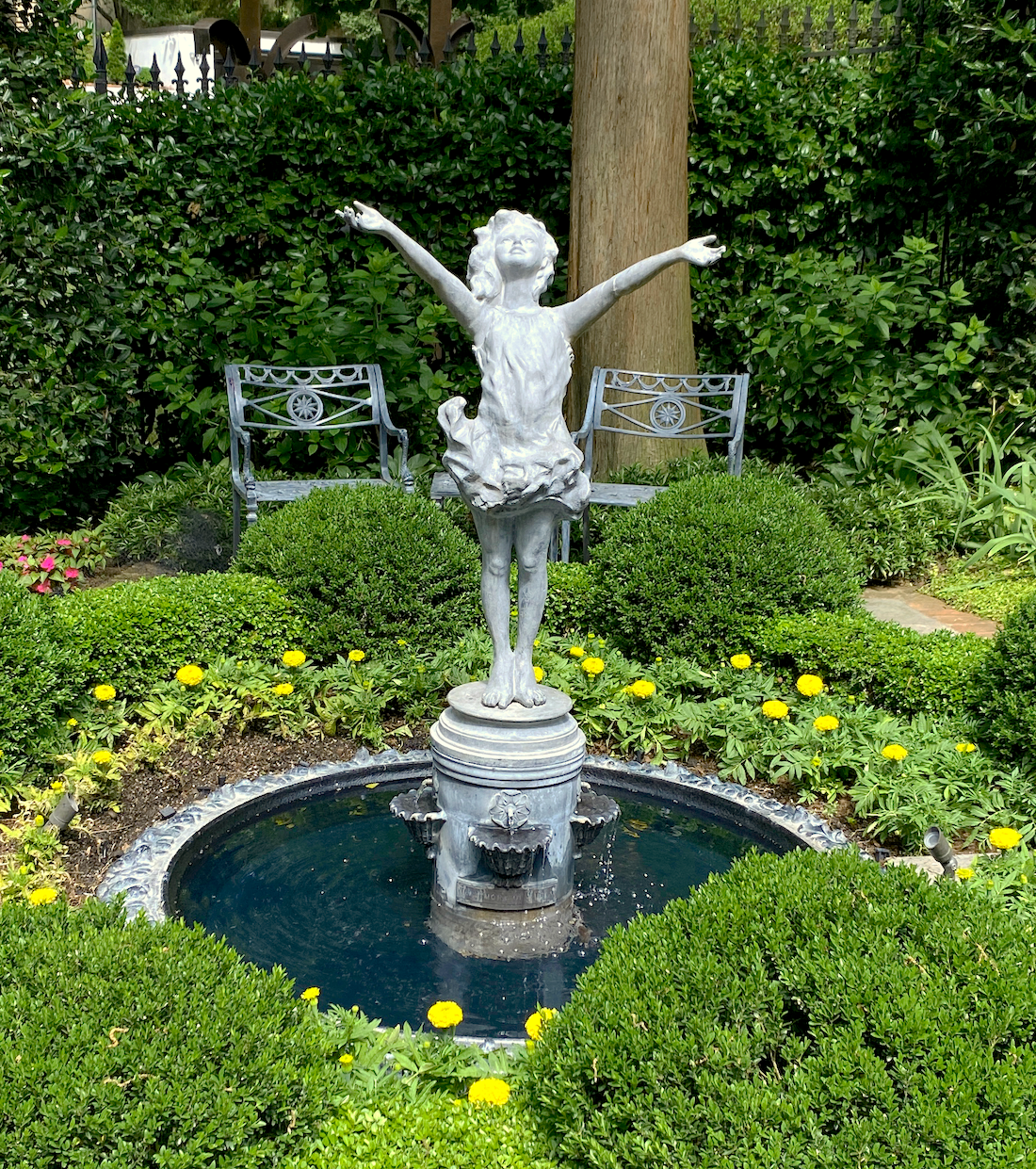 The beautiful and beloved La Brezza is also known as "The Good Fairy." The history of La Brezza goes back to 1916 when Mrs. Jessie McCutcheon Raleigh, owner of a toy company in Chicago, commissioned sculptor Josephine Kern to create "a good fairy that shall be all grace and innocence and sunshine, that shall smile back into the sad hearts of the old world, that shall spur people on to their best, and in that way bring them good luck." La Brezza has an energetic and inviting presence, making a great focal point either as a fountain or a stand alone figure. The intricate rosette detailing and small shells on the pedestal allow for a peaceful flow of water to the basin and blooming flowers surrounding the basin complete the look.
Also view: Piper of the Garden Fountain

5. Rosette Wall Fountain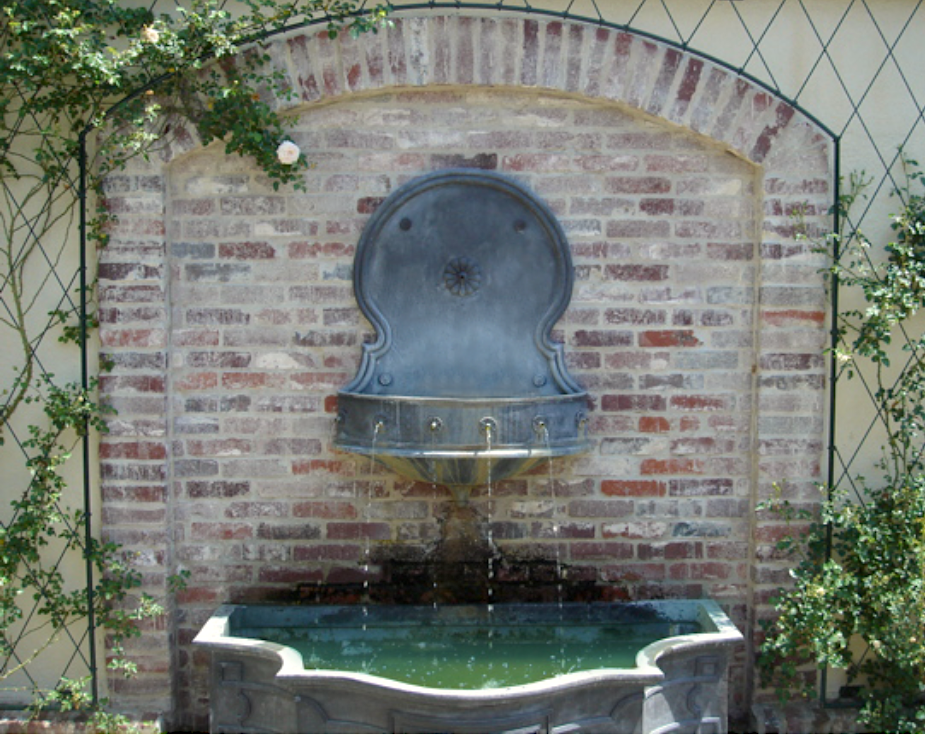 The Rosette Wall Fountain offers a simple but sophisticated design. The intricate lead detailing add a beautiful contrast to the stone or brick walls in a smaller garden or courtyard. Our wall fountains are completely customizable and can be designed to be self-contained or flow into a water basin below.
Also view: Cast Stone Shells Wall Fountain


Explore More

View all of our fountains in the Estate Elements Collection

Learn more about selecting the right type of fountain for your space: