Every garden is beautiful and unique in their own way. Historic gardens are filled with stories from long ago, family gardens hold precious childhood memories over generations, and newly designed gardens bring modern design and elegance to be enjoyed by homeowners and visitors.
With endless possibilities when it comes to personalizing our own gardens, summer is the perfect season to find inspiration and create the garden we've always wanted. Take a look at how Kenneth Lynch & Sons clients have brought their vision to life and created beautiful gardens that will be enjoyed for decades to come!
A Splash of Style
When it comes to fountains, the answer is always a resounding yes. This beautiful water feature allows for a calming flow of water from our Dancing Girl Fountain while surrounded by beautiful landscaping at Roseview Farms in Millbrook, NY.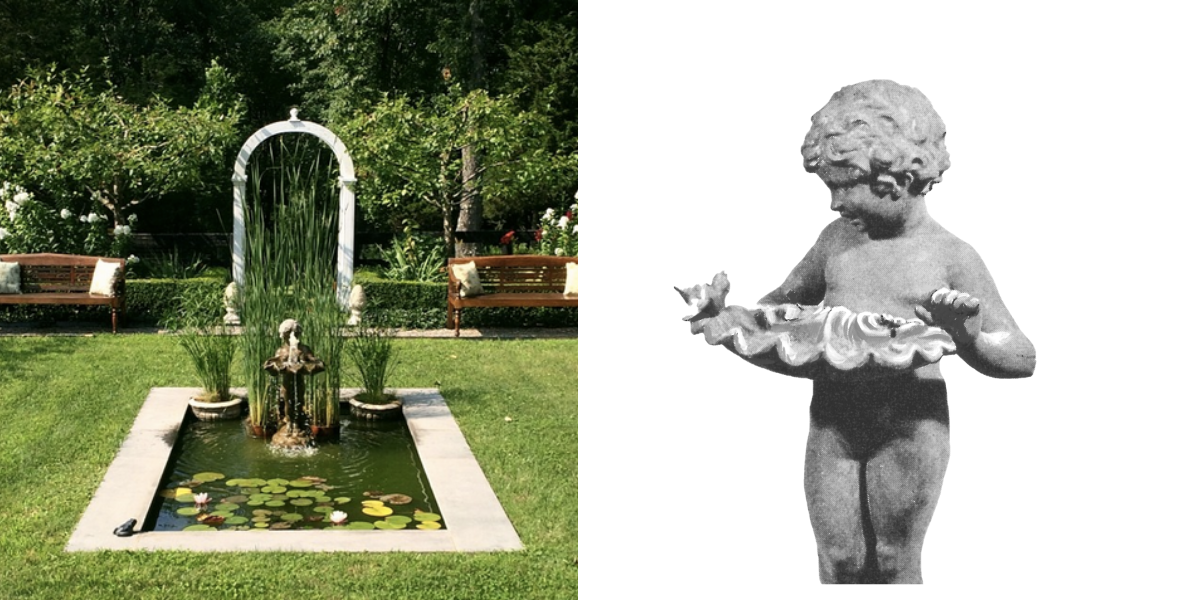 Photo credit: @roseview_farms_llc
Charm and Character
A beautiful statue will immediately bring a garden to life, especially while surrounded by colorful spring and summer blooms! This Reclining Summer Season Cherub makes for a beautiful addition in Colin Eastland's garden sitting atop a decorative pedestal.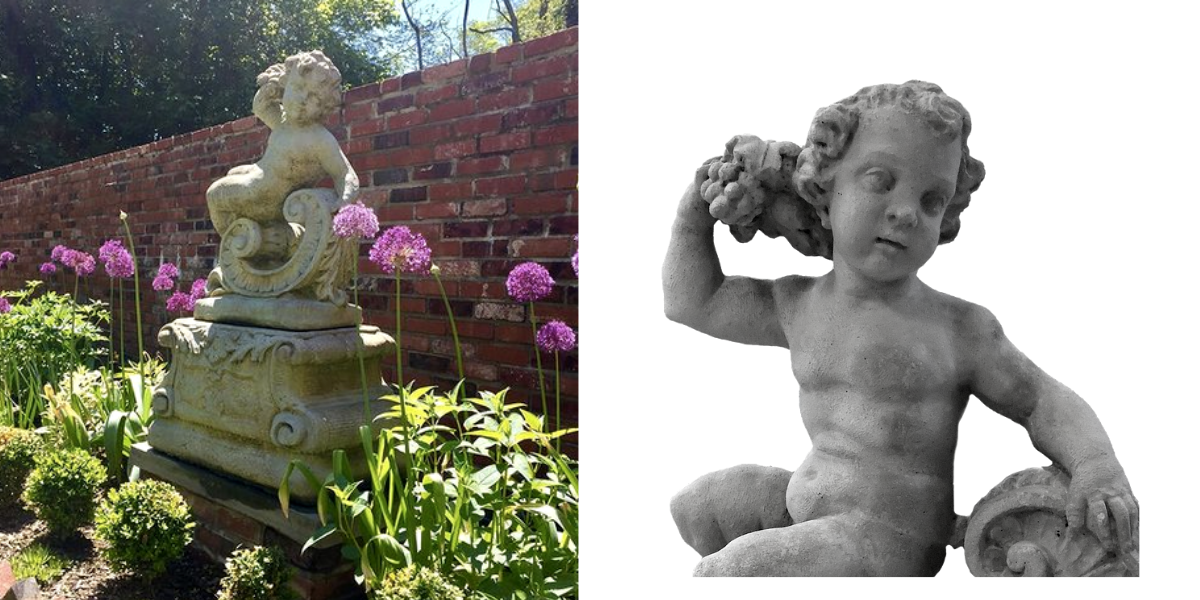 Photo credit: @dandygoods
Classical Symmetry
Urns and planters make subtle but beautiful additions to an outdoor space, bringing together a design to add symmetry and classical elements. This Adams Urn with swags and medallions is a one-of-a-kind piece that adds a regal touch to an outdoor space.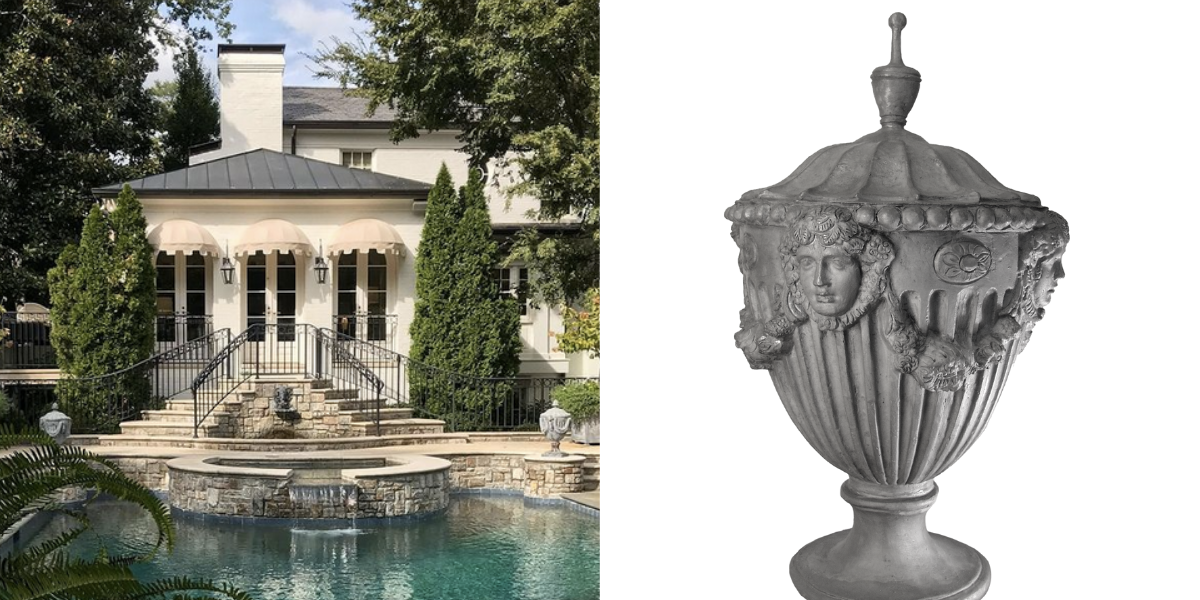 Photo credit: @privatenewport
Delicate Detail

This outdoor fountain is placed in a classic courtyard, adding a bit of life to an otherwise quiet and peaceful setting. Wall fountains are a perfect addition to smaller gardens creating a sense of serenity without sacrificing space, and we are able to customize our wall fountains to fit the needs of every designer.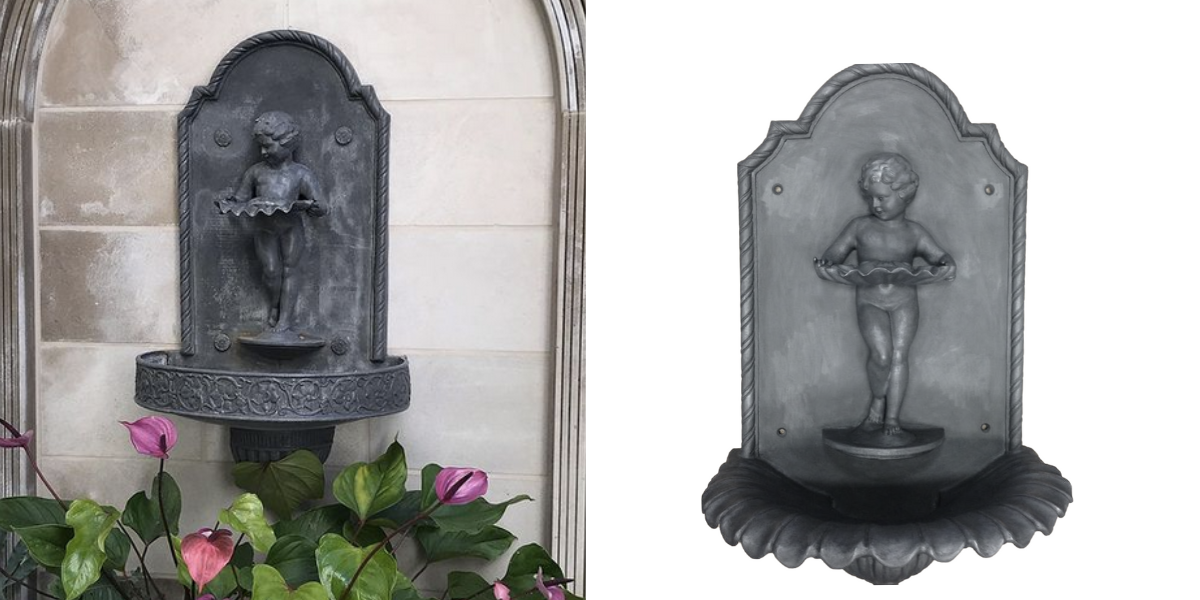 Photo credit: @richardanderson_la
Outdoor Lounging

Add a beautiful sectional from our Florentine Classics collection for the ultimate outdoor lounging area! This piece was customized for Richard Keith Langham's design for this beautiful outdoor patio. Our cushions come in a variety of colors, customized for each furniture set.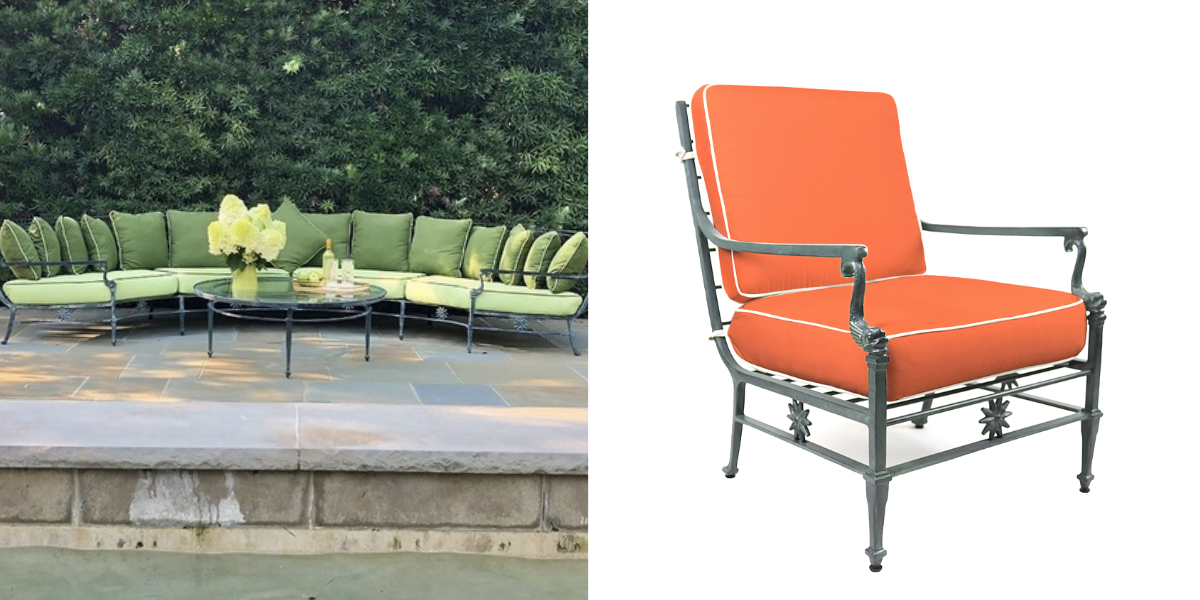 Photo credit: @richard_keith_langham
Classic Focal Point

This charming English-styled garden designed by Richard Anderson is the perfect setting for an Armillary Sundial, creating a classic focal point among a lush landscape. Our most popular sundial design available in three sizes with intricate zodiac detail.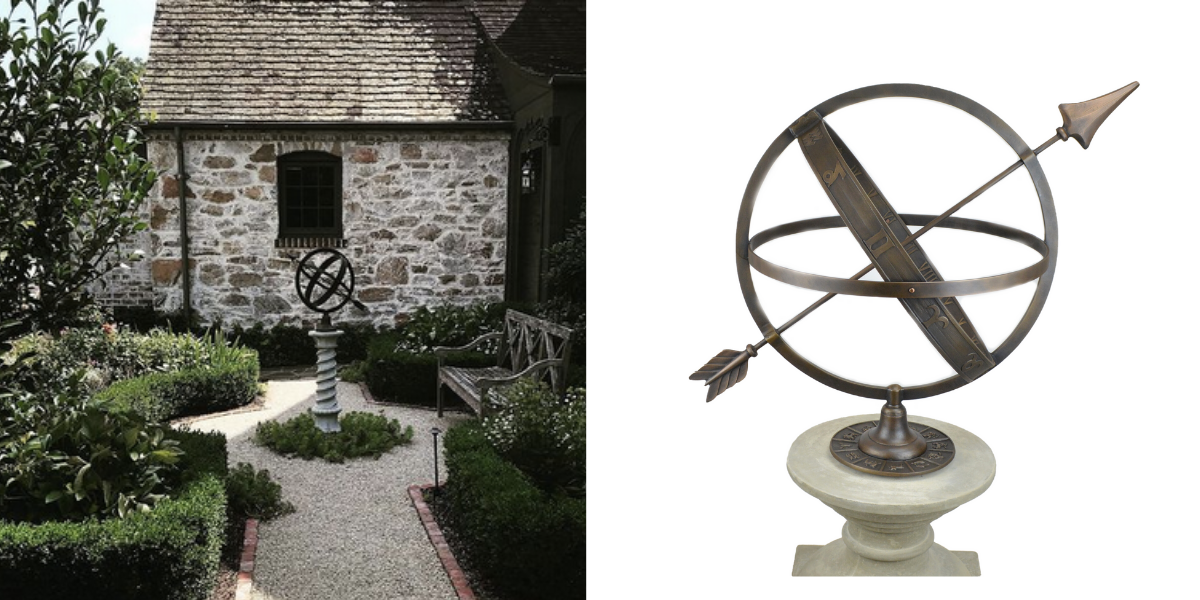 Photo credit: @richardanderson_la
Garden Seating

A perfect setting for Sunday brunch! Our Florentine Classics collection of timeless outdoor furniture fits beautifully in garden settings, as do these Star and Dolphin Chairs. Handcrafted with exquisite detailing and customized cushions, you can add a natural tone or a pop of color to your outdoor patio.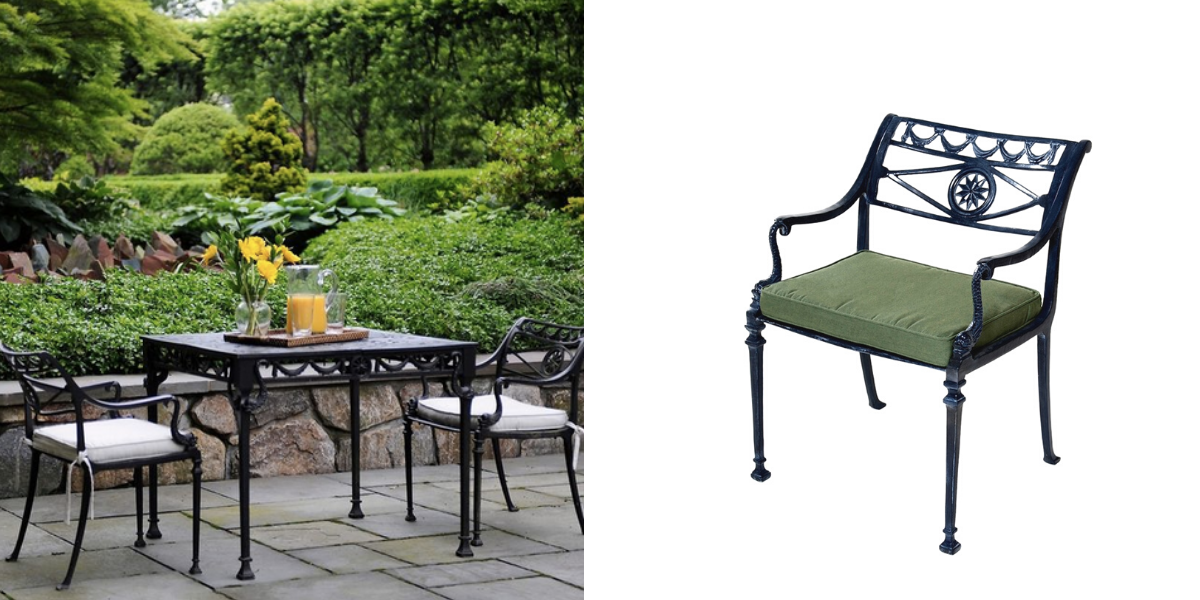 Photo credit: @gardensatfirstlight
Explore Our Products
We hope you've enjoyed seeing our pieces in their homes! We encourage you to view all the products in our Estate Elements and Florentine Classics collections.
Explore all of our Estate Elements Collection
Explore all of our Florentine Classics Collection
Does your garden have a Kenneth Lynch & Sons piece you'd like to share with us? Tag us at @klynchandsons