Sundials are one of the earliest inventions created for keeping time, but in modern times they make beautiful design elements added to outdoor spaces. Today, sundials can be found in public parks, estate gardens, or even dedicated spaces honoring a notable individual or event.

Kenneth Lynch & Sons has decades of expertise in producing a variety of sundials. The art of creating a sundial requires meticulous craftsmanship and attention to detail. There are two main types of sundials: horizontal sundials, which are flat with detailed ornaments, and armillary sundials which are composed of a set of interlocking metal rings creating a spherical design. Our sundial models contain the most essential rings including the horizon, equatorial, and prime vertical. Our larger models may also include the Arctic and Antarctic circles.
What goes into making an armillary sundial?

Armillary sundials are constructed of bronze or steel. To function as a sundial, the armillary must be tilted to the site's latitude to ensure that the sundial polar axis is parallel to the real earth axis. All our models are made to order, allowing our craftsmen to set the latitude based on where the sundial will be installed. It is important to note that the location within each timezone will affect how the dial reads compared to clock time. Even if the sundial is used primarily as a design element, our team works to ensure the functionality and authenticity of the sundial to the best of our ability.
The first steps to the production of an armillary sundial is creating the individual ornaments. Many of our styles include details such as the signs of the zodiac, roman numerals, or even sculpted figures that are incorporated into the design. Our skilled craftsmen produce all the different castings, and then the machined and rolled parts will be all formed and welded together. Once the sundial is constructed, the patina finish will be applied to complete the piece. Our large scale sundials take over four weeks to complete and the finished product is a magnificent addition to an outdoor space.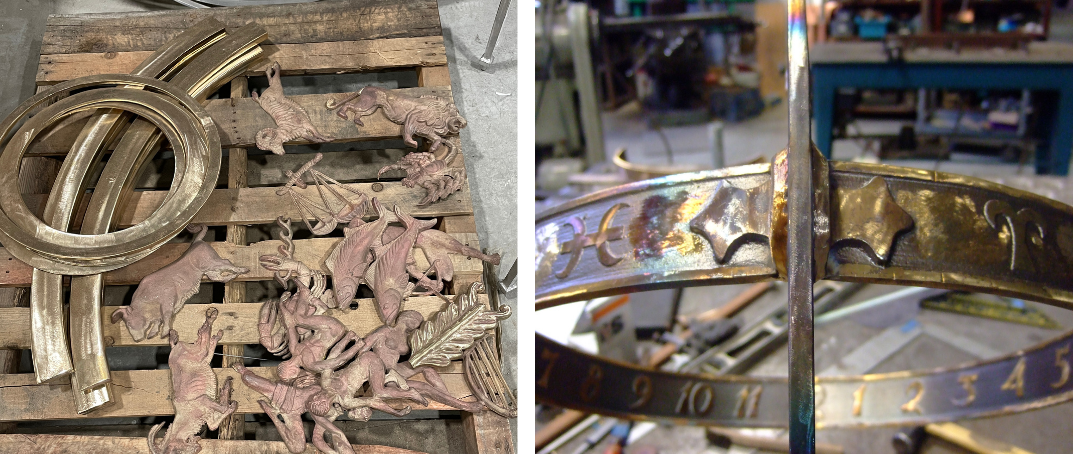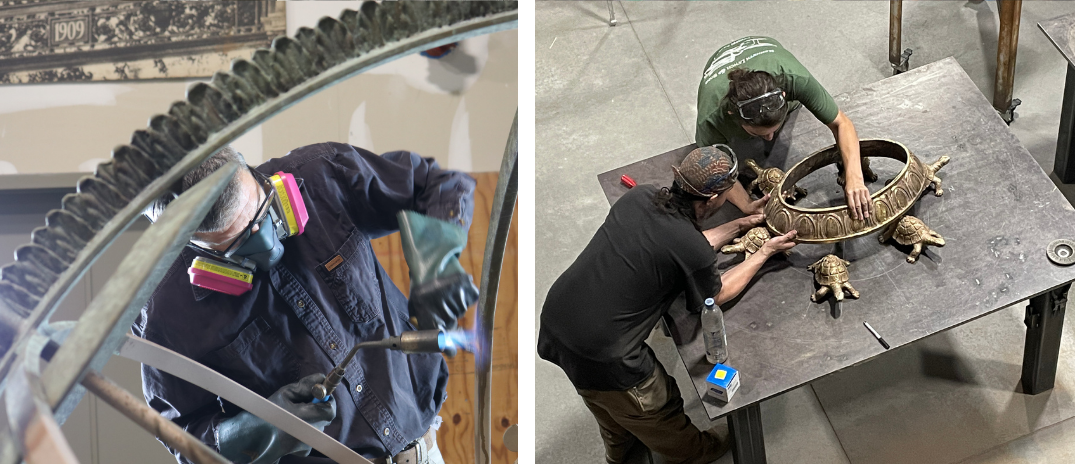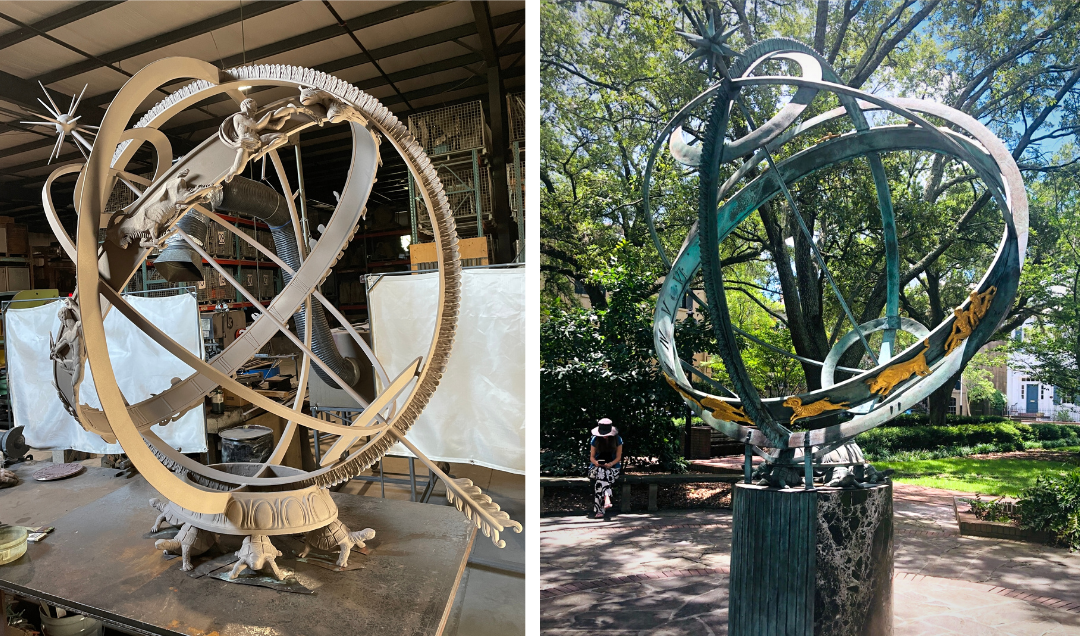 This Armillary Sundial With Signs of the Zodiac is one of our most detailed sundial designs. It weighs an impressive 460 pounds and can be produced with a 5 foot or 6 foot diameter.
Explore More:

Kenneth Lynch & Sons' sundials bring the perfect combination of history, art, craftsmanship, and functionality to any outdoor setting. We welcome you to explore more products below, or contact us to create the perfectly unique sundial for your garden!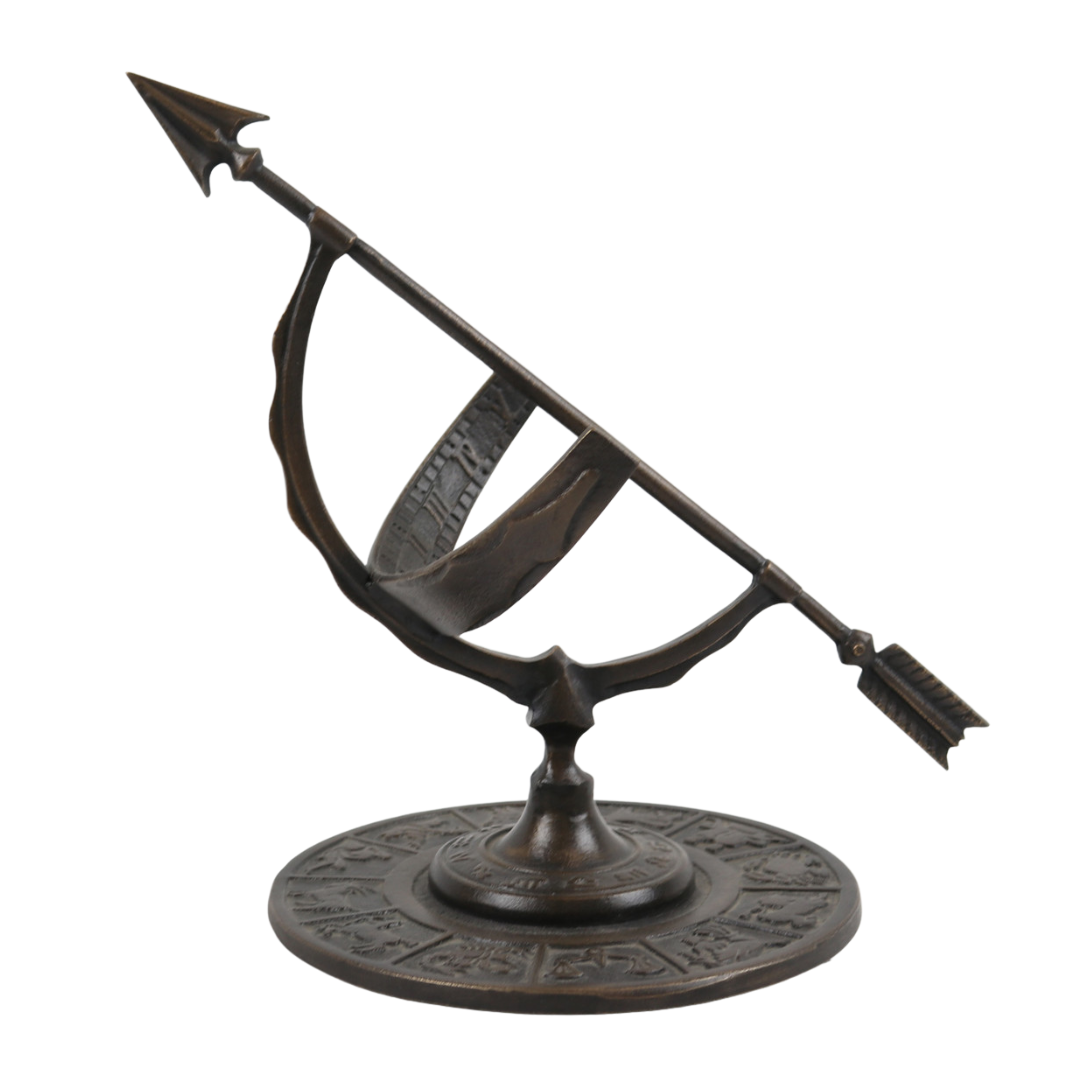 Armillary Sundial With Signs of the Zodiac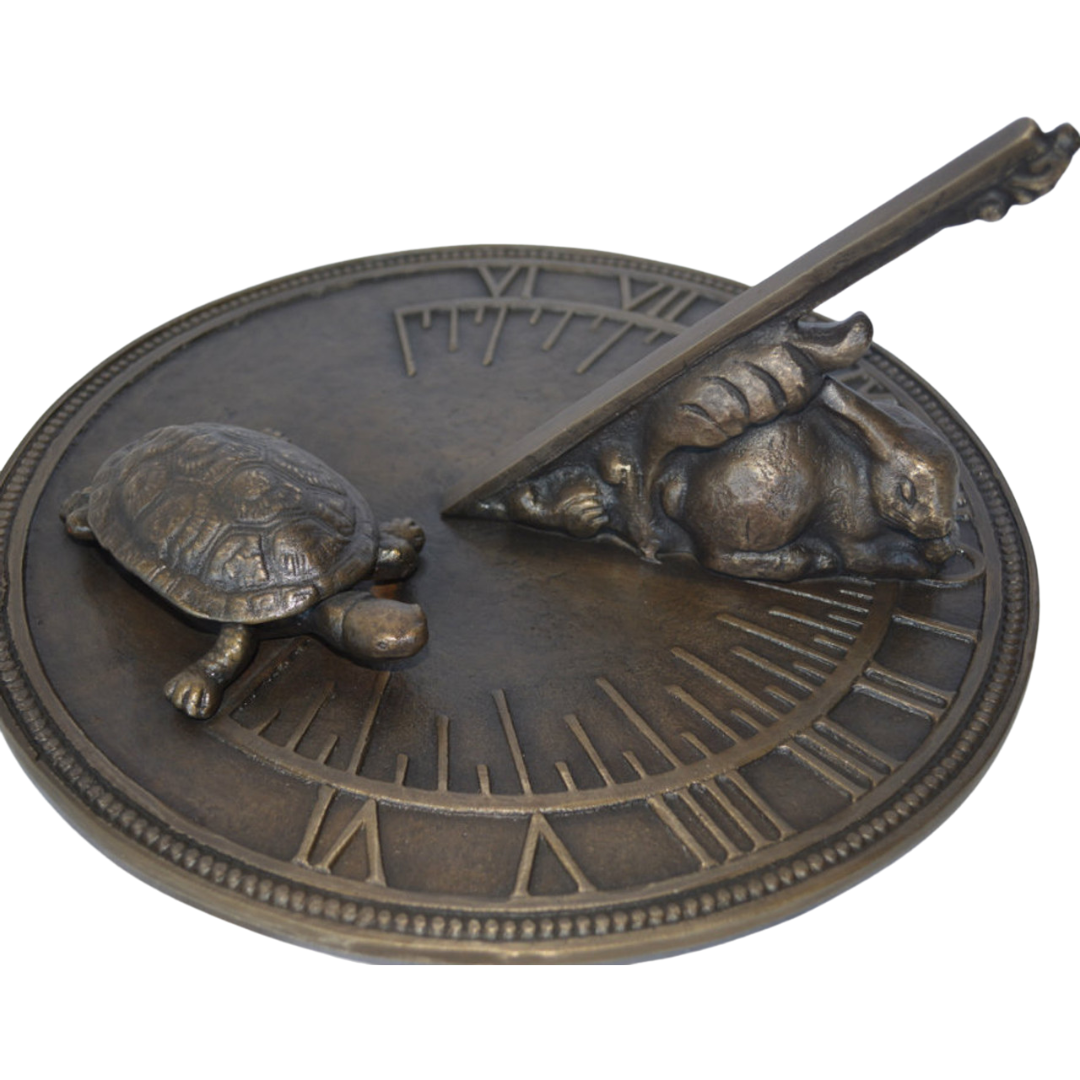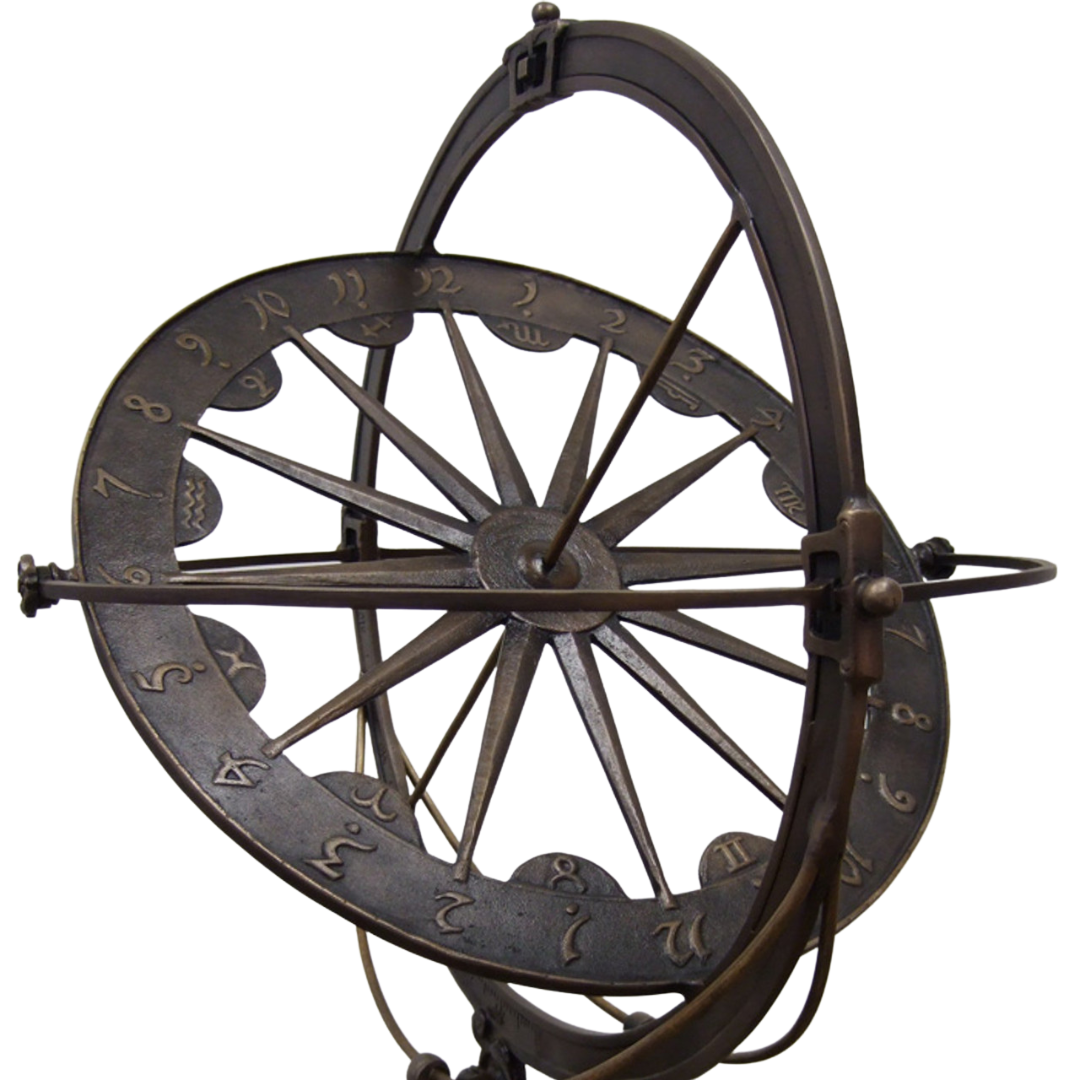 Learn more:

View all sundial designs in our collection
View our Sundial Product Information and Tips
Video Tutorial: How to Orient an Armillary Sundial