Experiencing all four seasons throughout the year is a true testament to nature's beauty and strength. Many of our gardens are most full of life during the spring and summer seasons, as the flowers bloom and outdoor spaces fill with lush greenery and vibrant colors. Then, as the fall season starts to set in, many of us put our gardens to rest and let them go bare through the winter. Master gardeners know the secret to turn your outdoor space into one that will feel complete and full of beauty during every season with an element that is simple and timeless: statuary.

Winter

During the winter, statuary is one of the only elements in the garden that will add a sense of life, personality, and structure during the bare winter months. Standing tall through snow storms and freezing temperatures, statuary can make a dramatic addition to the garden and symbolize strength and hope while we await spring blooms. Cast stone statuary is safe to keep outdoors year-round with little to no maintenance, providing great value for year-round enjoyment.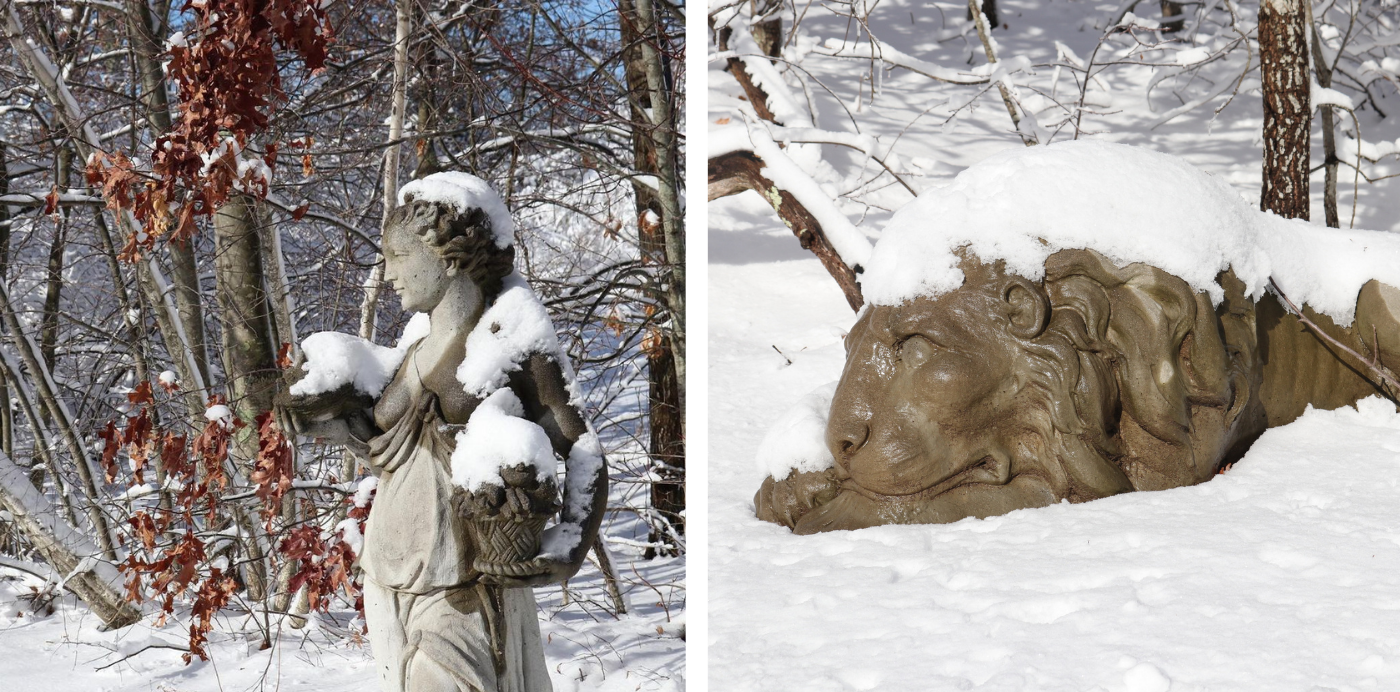 Left: Four Seasons Statue dusted with snow during the winter season in Connecticut. Right: Lion Statue offering year-long companionship in the garden. View all our human and animal statuary.

Spring

Springtime is the season of growth, and many of us wait with anticipation as our garden beds fill and our flowers begin to bloom. Statuary provides artistic detail until the garden fills in, acting as a focal point when placed in central locations among flowers, or as a pleasant surprise when placed discreetly in smaller corners of the garden. Every garden has a story to tell, and statuary is a great way to add a touch of charm and personality based on personal style.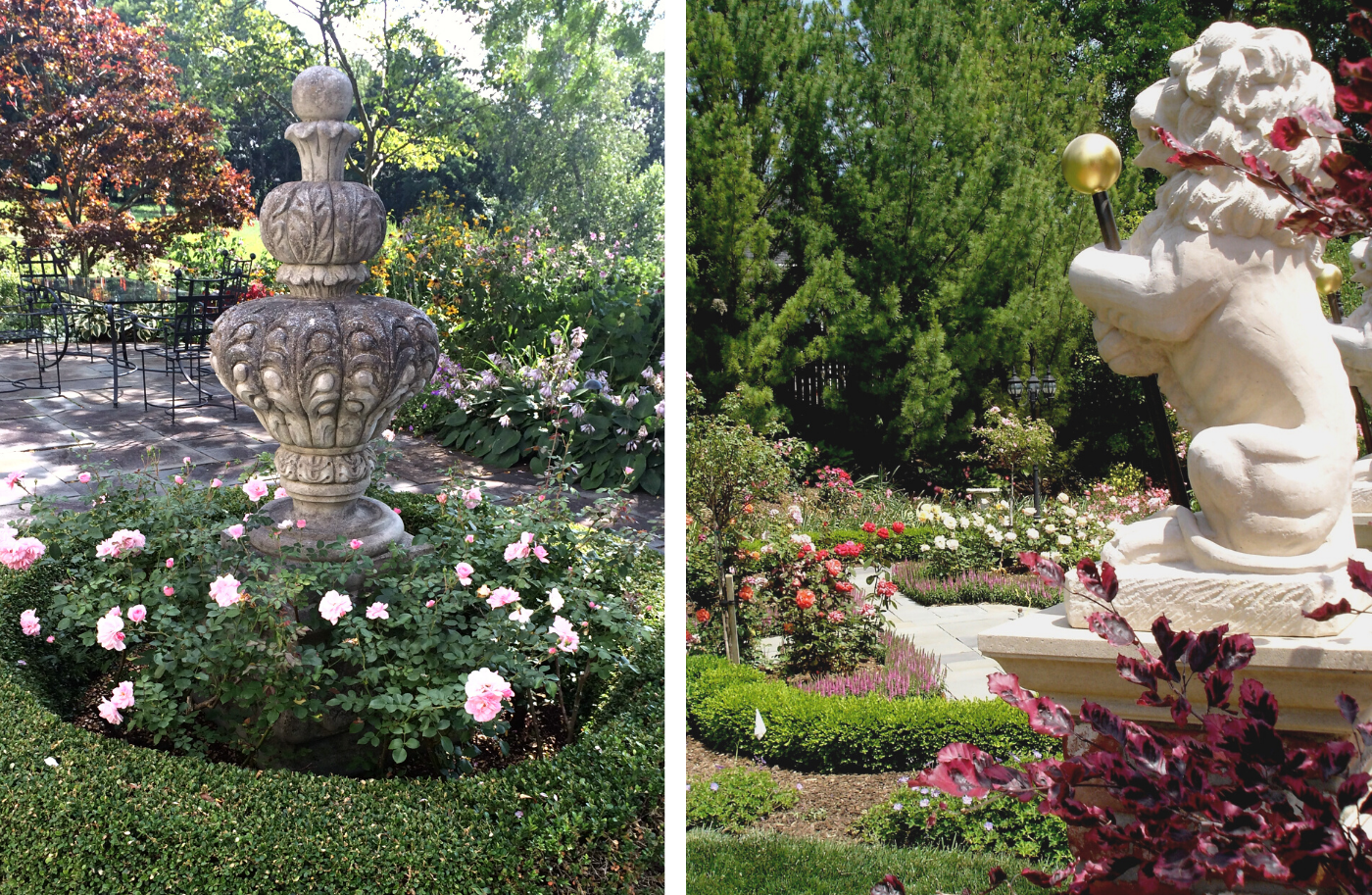 Left: Acanthus Finial as a focal point in a spring flower bed. Right: Lion with Orb Statue in a blooming garden. View our cast stone garden ornaments.



Summer

The summer season is when we spend the most time in our gardens, making it even more important that we love each individually selected piece that is placed in our outdoor oasis. Kenneth Lynch & Sons has a wide range of styles to choose from in our collection of cast stone statuary, including classic Italian-inspired statues in human form, mystical and playful animal statues, and oriental statuary for a Japanese-style garden. And as we enjoy the summer heat, statuary can act as a great artistic element and accent to fountains and birdbaths.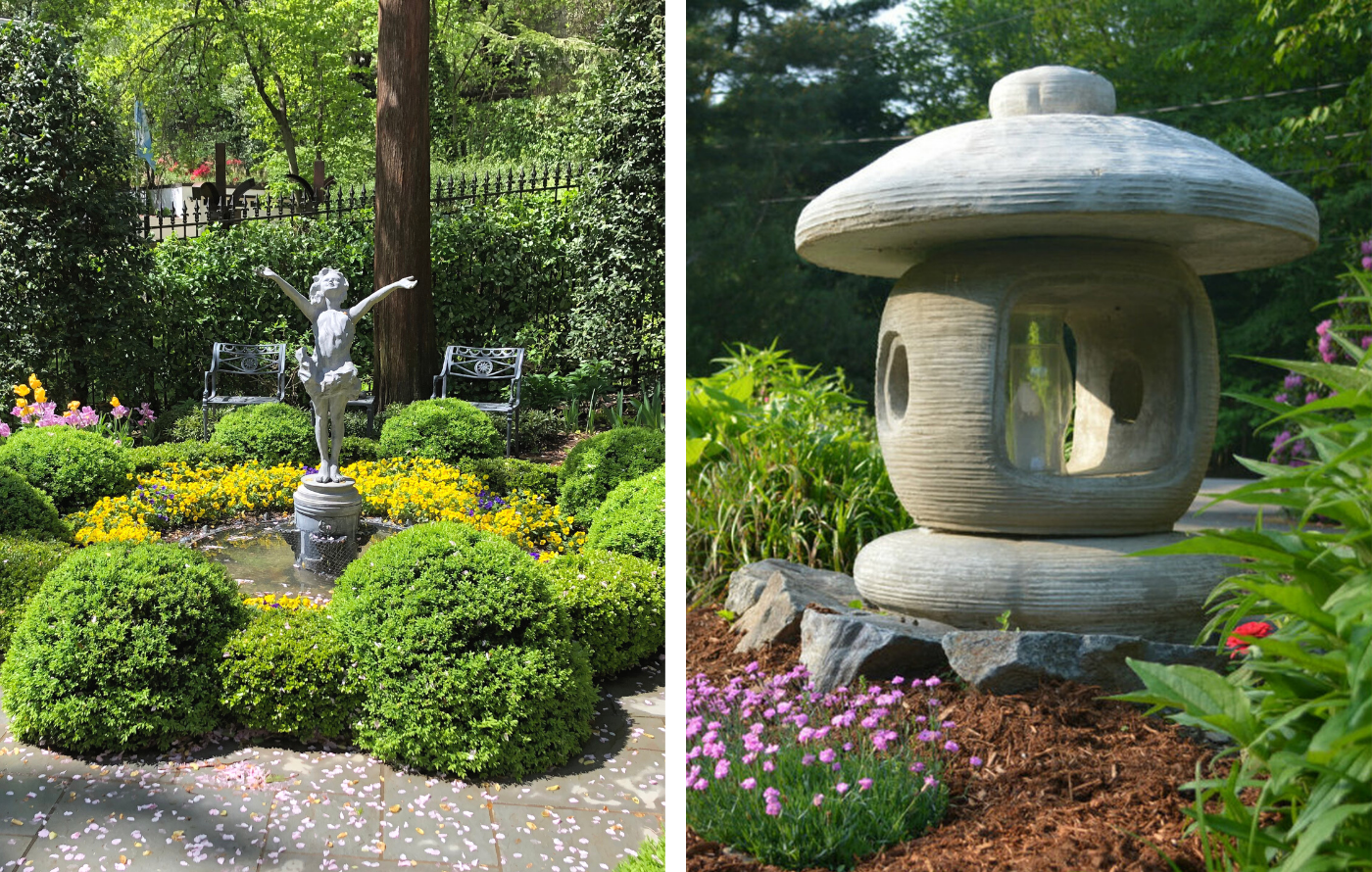 Left: La Brezza statue placed in a fountain bed. Right: Large cast stone Japanese Lantern among summer blooms.


Autumn
As summer nights transition to crisp fall evenings, our flowers and plants will fade and leaves will start to turn. During this waning season, statuary will continue to add character and personality to the garden, standing out among fall foliage untouched and unbothered by the changing seasons. It is an added gift to continue enjoying our gardens even after the blooms have gone.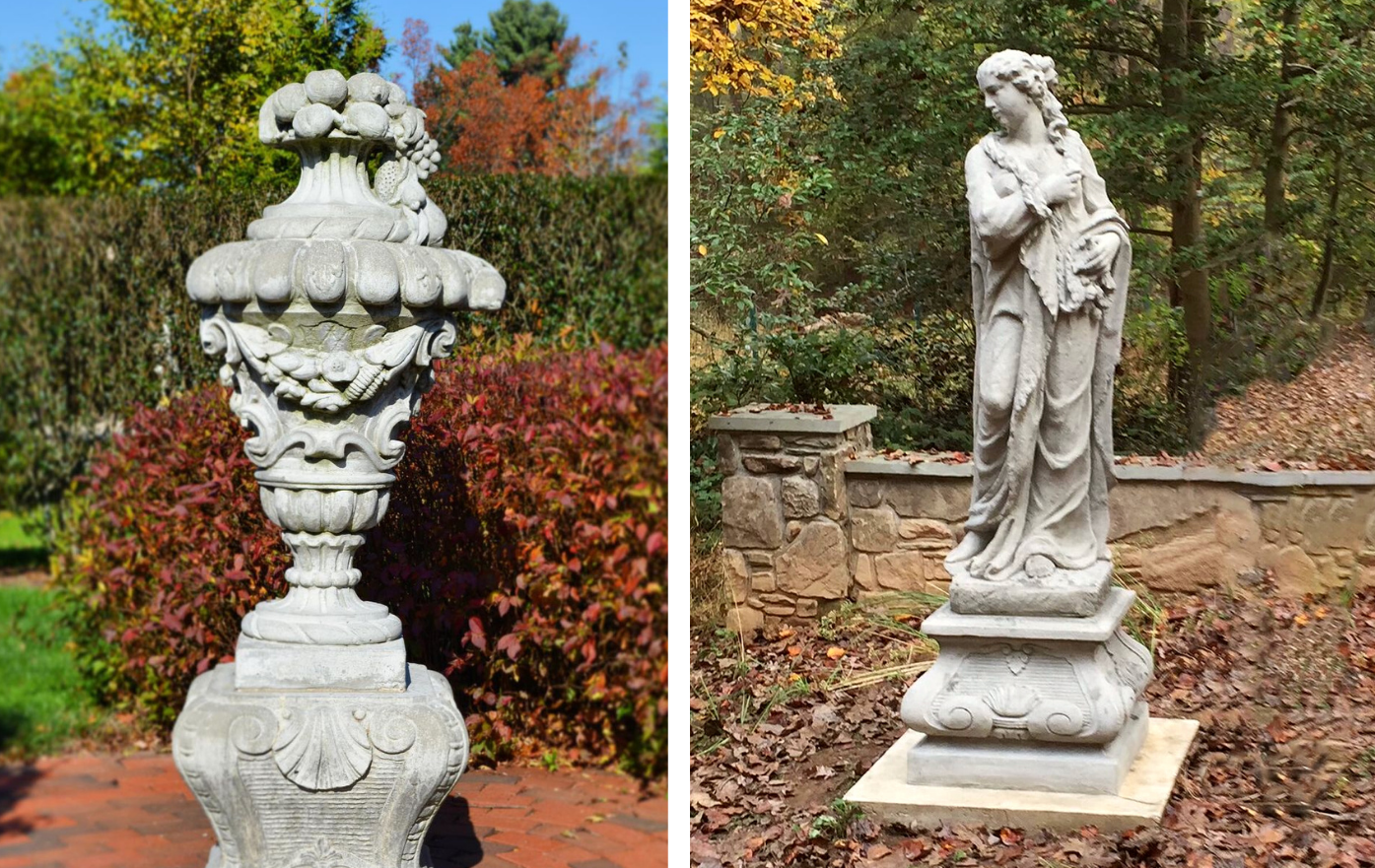 Left: Cast stone Finial with Fruit in a garden setting. Right: The Four Seasons Statue among leaves during autumn.

Learn more

For inspiration on creating your perfect garden, view our Estate Elements collection of garden ornaments.

Above: Our Classical Four Seasons Statues from the Estate Elements collection.