Shouldn't outdoor furniture provide the customization choices that interior designers and homeowners expect from interior furnishings? At Kenneth Lynch & Sons we resoundingly say - yes! Over the years we have developed so many design options for our outdoor furniture that we have become the go-to choice for interior designers for whom customization is a vital aspect of creativity. Our many product options assist designers in devising unique solutions that meet the specific outdoor furnishing needs of their clients.
(Shown Above: Neoclassical Armchairs, Double Settee, and Coffee Table)
Our Florentine Classics product line is exceptional in the industry in that we offer a variety of details that add a personal touch to garden furniture. The heavy cast aluminum components are American made and are, quite importantly, made to order – offering the ultimate in personalization for all of our outdoor furniture. Here is an overview of the many options one can choose from for chairs:
Chair Sides
There are several chair 'sides' to start the design process. The sides include the arms and set the tone for the seat and back rest. What is really unique to Florentine Classics is that most of our sides and backs are completely interchangeable, enabling a multitude of design choices. By far the most popular chair side to work with is what we call the neoclassical. This is a classic design that features clean angles and a subtle diamond shape at the front of the leg. This popular style works well with both modern and traditional homes.
Select a Backrest Structure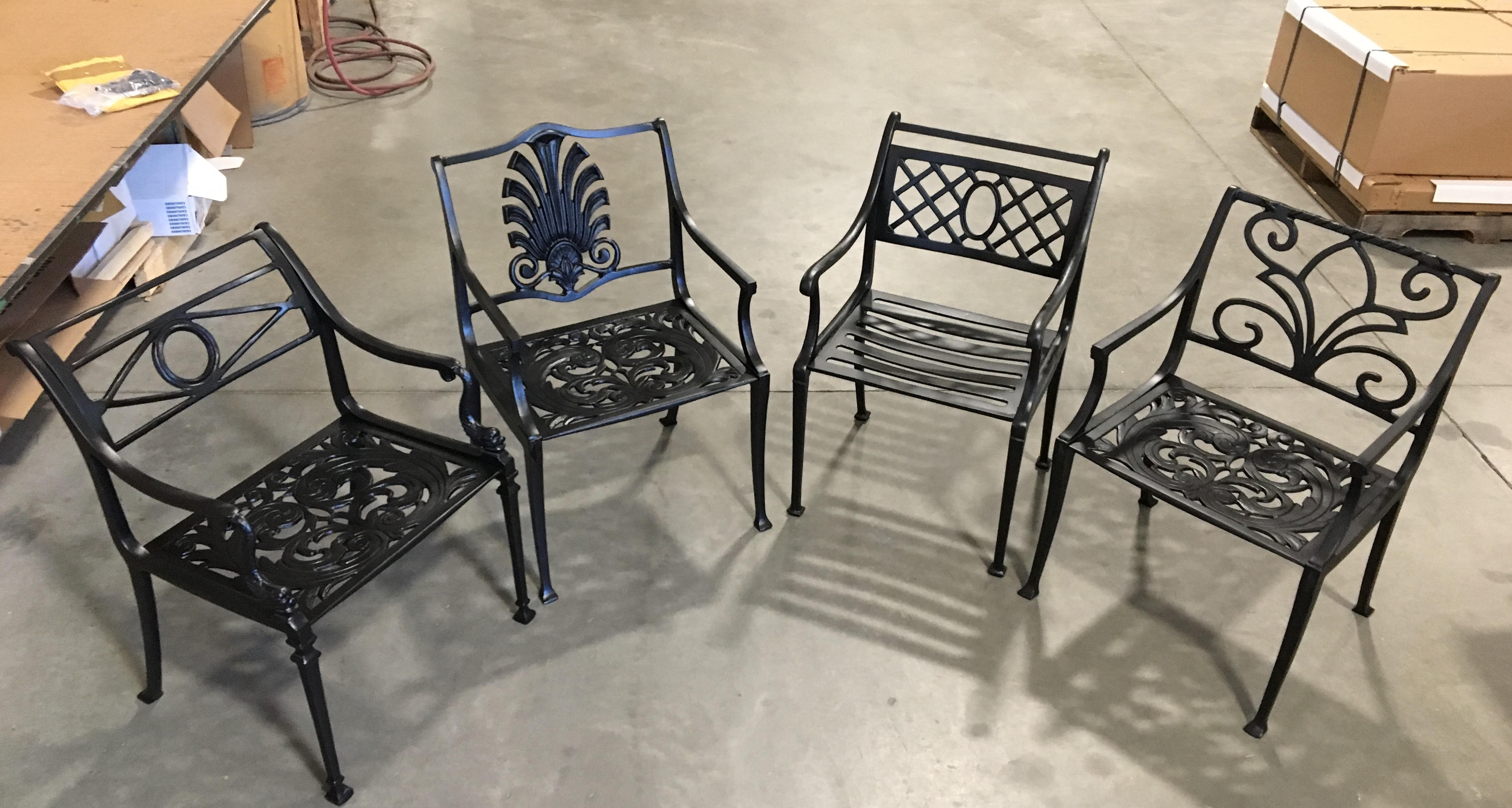 Armchairs above from left: Neoclassical, Regency Shell, Lattice, Walden
The backrest is the most visible part of the chair to customize and therefore has the most impact. The various backrest options also dictate the width of the chair. The neoclassical back with its circle inside a diamond is the most narrow and is typically used with a tapered seat. The Regency Shell is the ideal back for wide, stately chairs. The lattice back is a classic, enduring style that works well with many home styles.
Select a Style Variation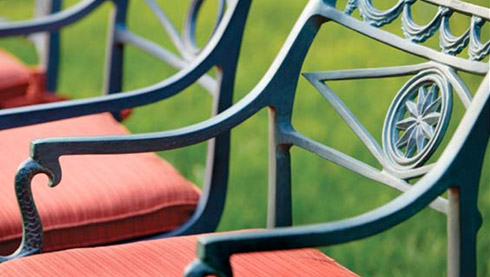 We've developed many variations on the neoclassical style, which add decorative components such as an acorn, shells and seahorses, a stars and swags, dolphins, and various rosettes to name a few. For the client looking for a heavier or bolder design the Walden and Regency Shell fit that need. For the sporting estate there is a set with fox heads, whips and horseshoes. The furniture is all hand fitted and assembled, then fully welded by hand, there are no mechanical connections.
Select a Seat Style
For custom shaped chairs the seat area is often comprised of flat bars. This method allows us to provide the most unique chair configurations. Several of the chair backs can be used with the filigree seat. This seat is gently contoured so that the use of a cushion is optional. A newer design is our cast slated seat, with wide slats that are contoured so that use of a cushion is not necessary.
Select A Finish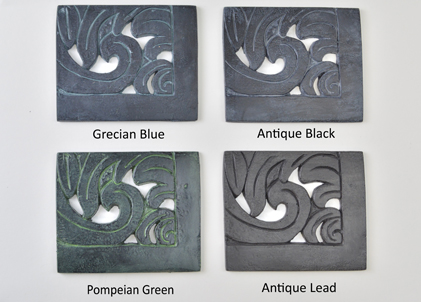 All of our glazed finishes are hand applied, quite unique in the outdoor furniture market. Over the years, we have developed and perfected surface finishes and application techniques. Unique glazes such as Grecian Blue, Antique Black, Pompeian Green, and Antique Lead transform the completely customized piece to be enjoyed for years to come.
Take A Seat!
And finally, carefully selected fabrics and trims for the cushions will complete the one of a kind look. Our cushions feature the highest quality water shedding foam inserts and all covers have zippers for removal for washing. Our vast fabric selections and highest quality fabrication add the finishing touch to your unique custom piece.
Gallery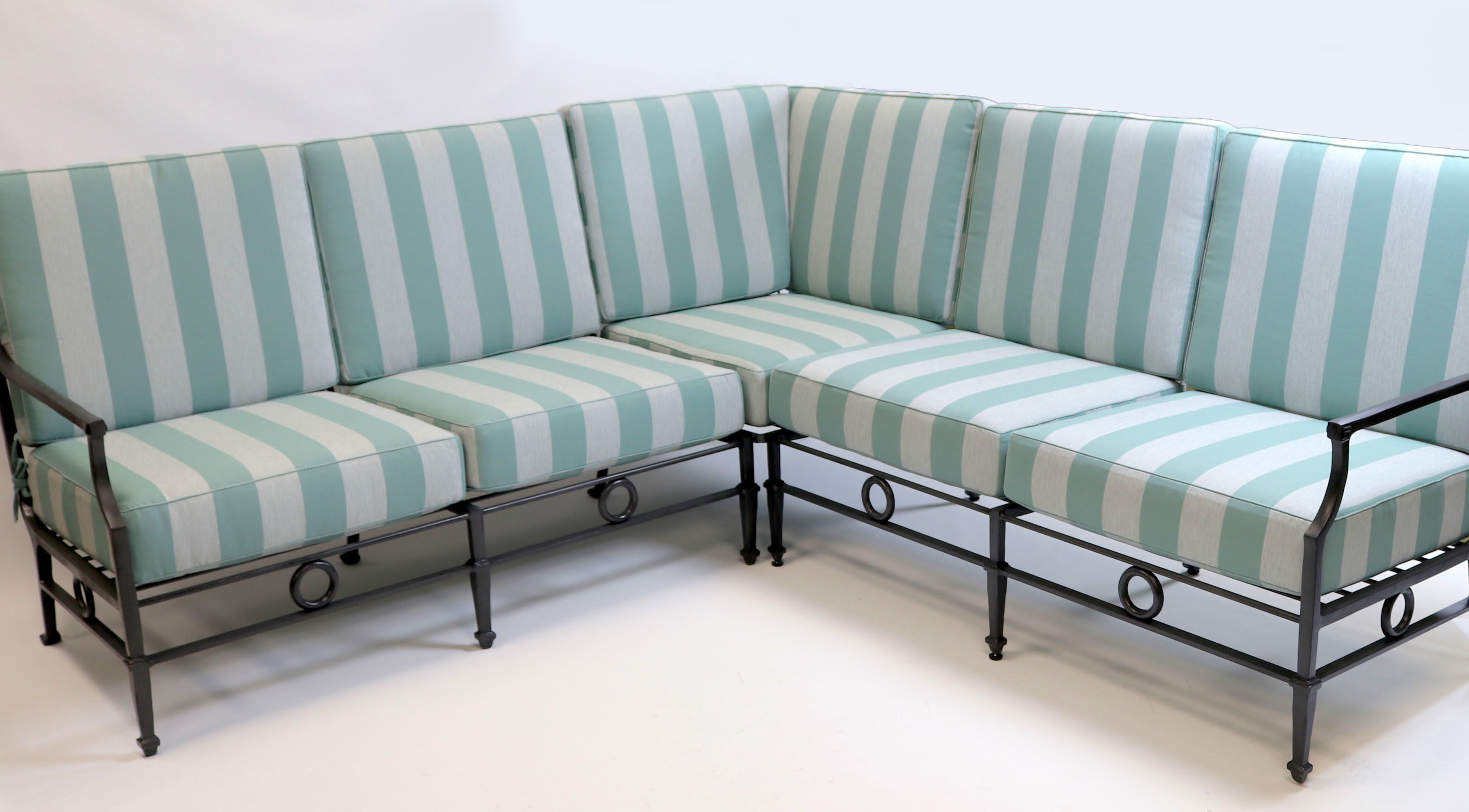 Grand Style Seating: Sectional Sofa custom designed for a penthouse in NYC.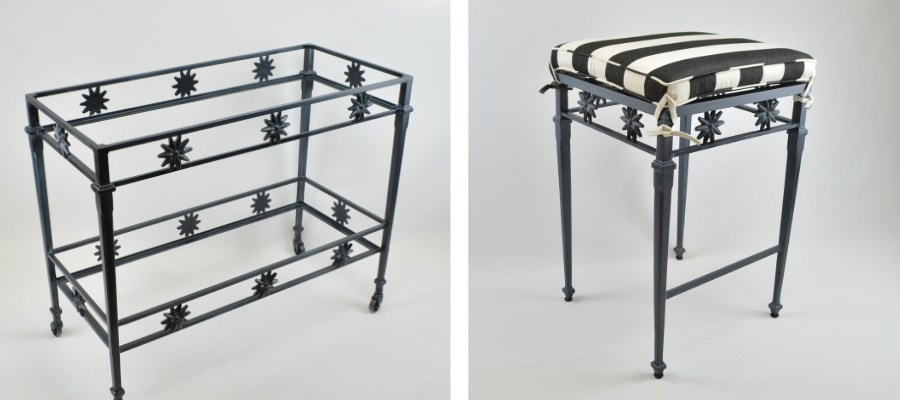 Custom Bar Cart with Star Design and Bar Stool with cushion.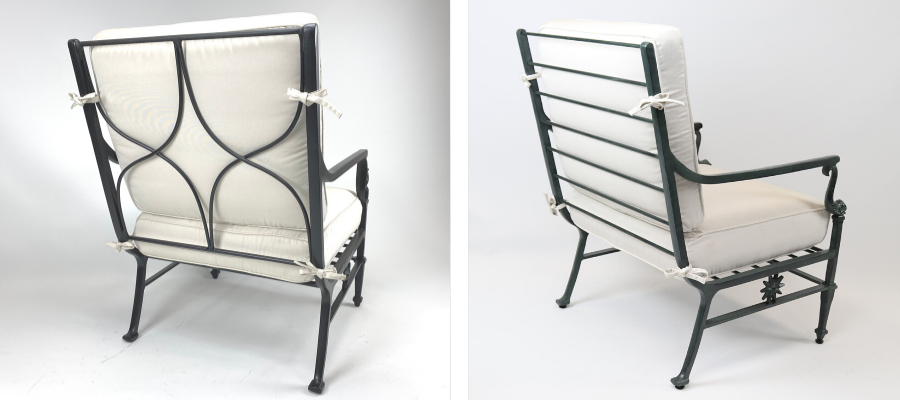 Two design styles of the Grand Chair back rest.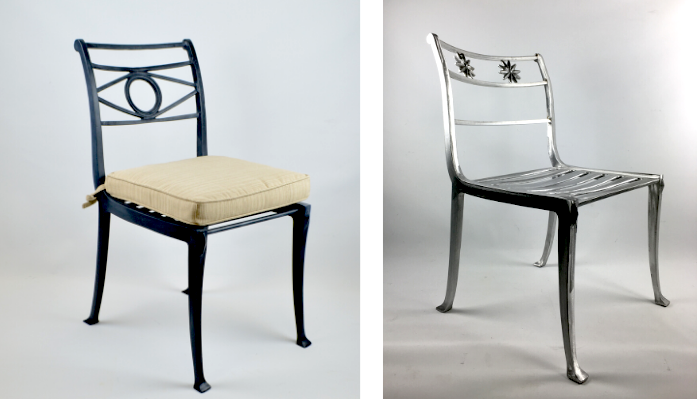 Custom narrow Neoclassical Side Chair and a Double Star Chair.

Our experienced staff is here to offer specific product information on different ornament styles and finishes with you. You can also request physical samples of our finishes and color swatches for cushion fabric.