As a nationwide leader in manufacturing luxury outdoor furniture, we are proud of our 95 years of expertise in the design and production of coveted garden furnishings. Our collections of outdoor furniture provide timeless and classic handcrafted pieces that last for generations.

Making a decision on your outdoor furniture is an investment, and it is important to find furniture that will bring together style, comfort, and durability. Our Florentine Classics collection of outdoor furniture is exceptional in the industry in that we offer a variety of details that add a personal touch to each piece. Gracing private residences and estates across the country, our collections bring the highest quality luxury products to homeowners, designers, and landscape architects. We invite you to take a look at these practical tips for selecting outdoor furniture:
1. Choose your style

Whether your outdoor space is contemporary, modern, or traditional, there are countless different styles of furniture available to suit your needs. The pieces in our Florentine Classics collection have a classic design that can be customized to fit any setting and style. Our furniture has been beautifully paired to many different settings, from extravagant mansions to ocean-front estates and classic home gardens. When it comes to selecting outdoor furniture, it is a good idea to go with pieces that are timeless and withstand passing trends while still fitting the aesthetic of your personal style.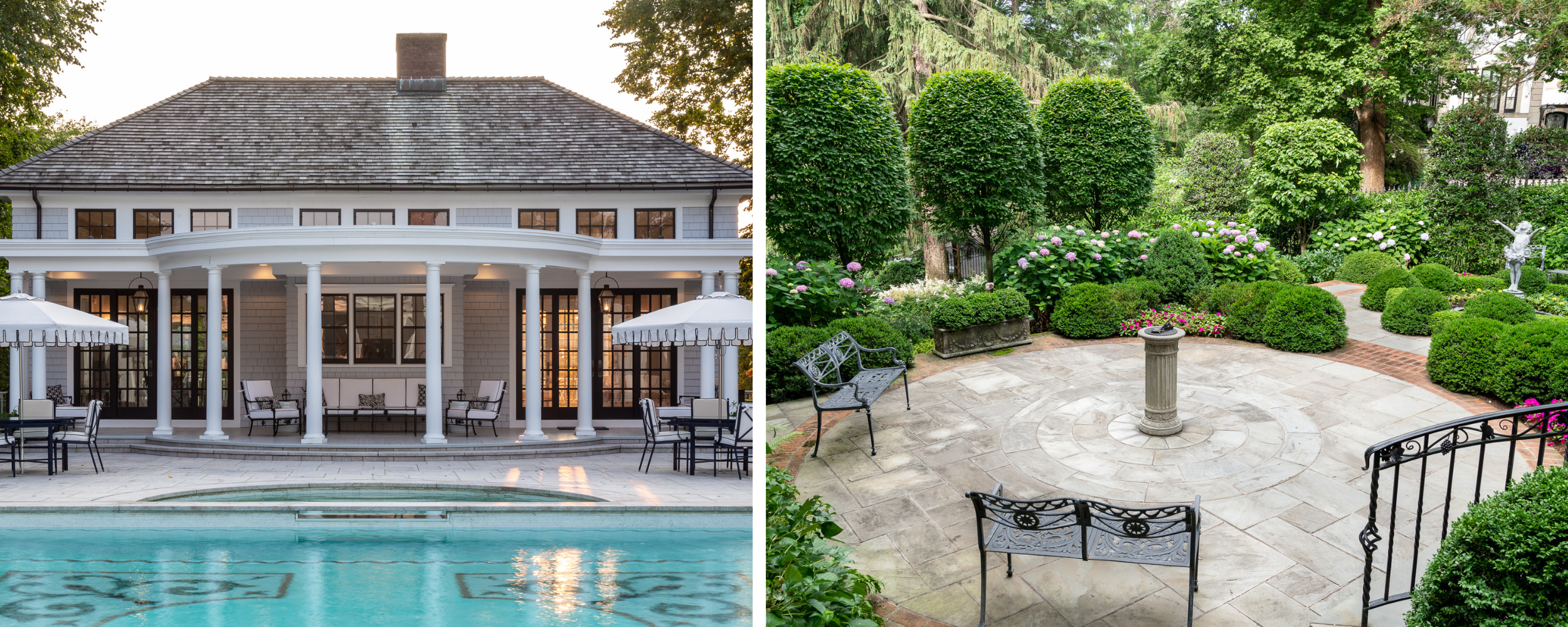 Left: A set of the Star and Dolphin Sofas, Settees, and Coffee Table at a private residence.
Right: Star and Dolphin Settee Seating in a classical garden in Washington, DC.


2. Determine the size and layout of furniture

Outdoor spaces come in all shapes and sizes, and our team has worked with homeowners and designers to create furniture that will seamlessly fit into the landscape that they are working with. It will be important to measure your space and decide on a general layout for how you envision your space to come together. If you are working with a smaller space, you may consider adding pieces that will serve a dual-purpose. For example, in our collection, we have produced chair ottomans that have also doubled as side tables. Or ottomans that can double as pull-up seating for entertaining. When working with a larger space, our team can help in designing distinct seating areas, larger dining tables, and lounging spaces to get the most versatility from your outdoor space.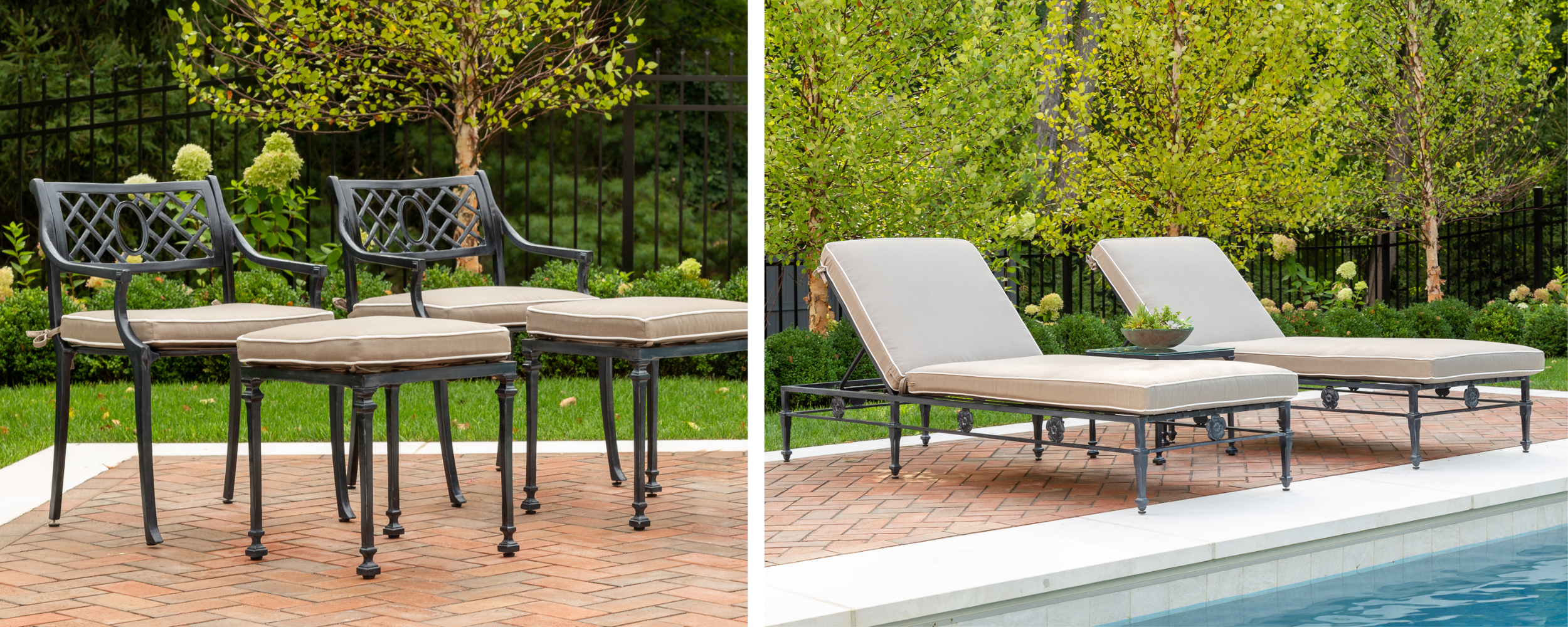 Left: Lattice Back Arm Chairs with matching stools that can double as side tables.
Right: Chaise lounge chairs with an adjustable back and rose motif detail.
3. Invest in furniture that will last

Purchasing outdoor furniture is a big investment, so it is important to make sure that the furniture is made of quality materials that will last through different weather conditions and seasons. Kenneth Lynch & Sons' outdoor furniture is made to stand the test of time. Each piece is made of cast aluminum, handcrafted by our skilled craftsmen. Our aluminum furniture is characterized by being incredibly durable. Each piece is heavy-set and rust-proof, made to withstand outdoor weather conditions including rain, snow, and wind. However, for those looking to add an extra layer of protection we do offer furniture covers for all our pieces as well.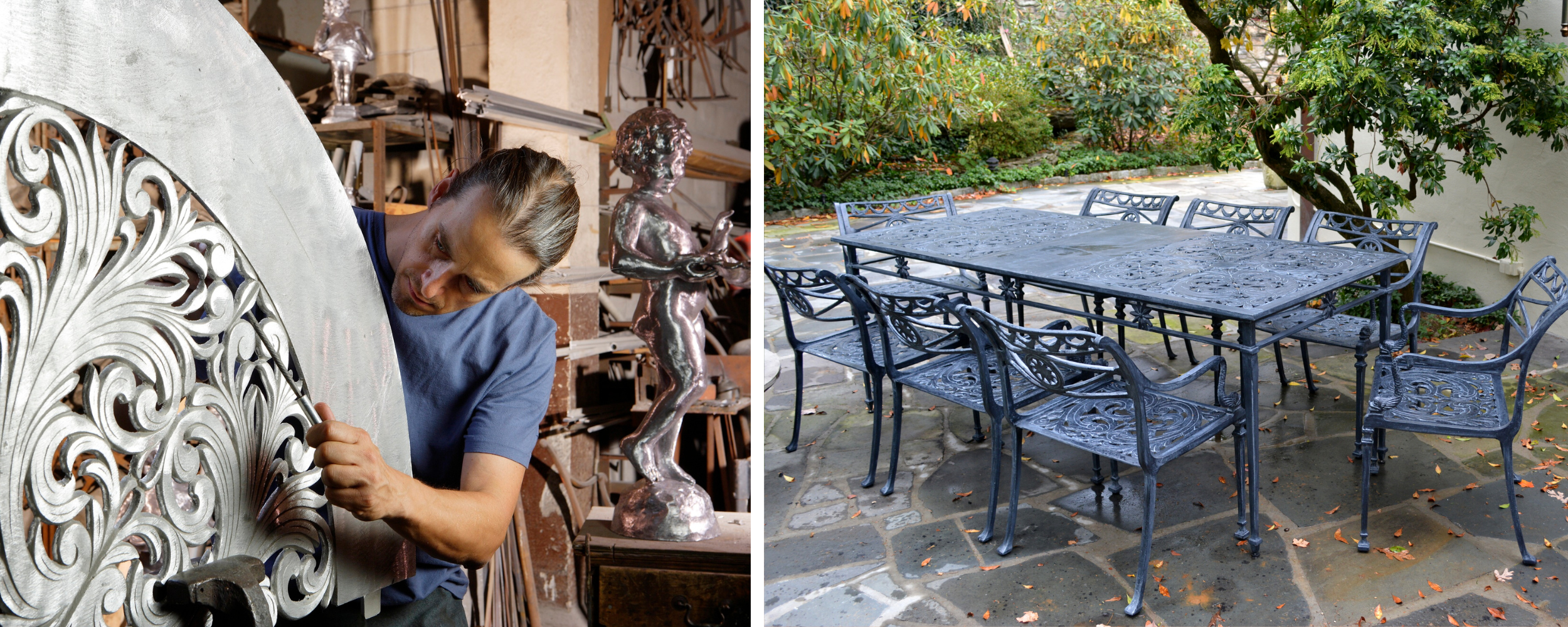 Left: Behind the scenes of a craftsman finishing the Filigree Design Round Table.
Right: A large Filigree Design Table with eight Star and Dolphin Arm Chairs.


4. Prioritize comfort

Of course, a major component of selecting your outdoor furniture is comfort. All our chairs, chaise lounges, settees, and sofas can come with premium quality cushions to maximize comfort during daily use. The cushions are made of a specialized outdoor foam that allows for rapid draining and maximum air circulation for fast drying in wet weather conditions. And our customizable seat depths will ensure the ultimate in lounging comfort. No matter what outdoor furniture you choose, make sure it's a place where you can truly enjoy and relax your time outside!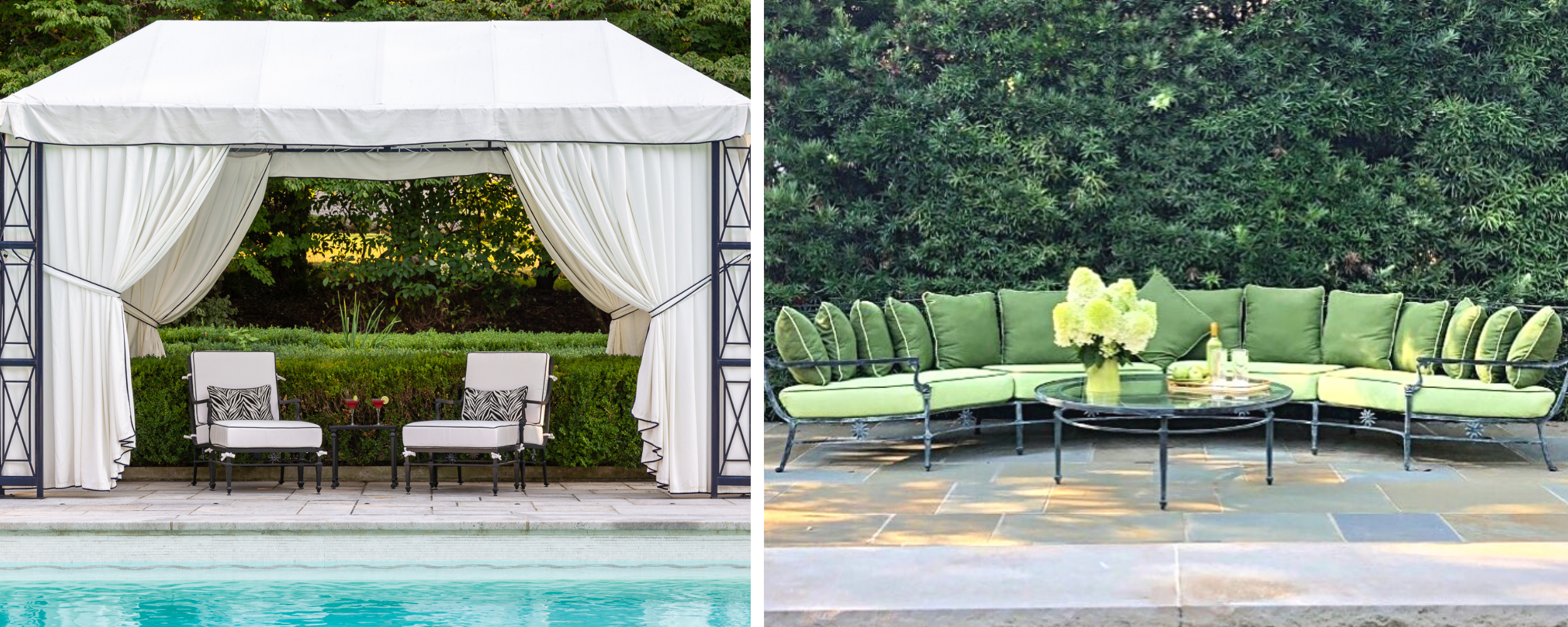 Left: The Star and Dolphin Grand Chairs with matching ottomans and side table.
Right: A custom rounded sofa in the Star and Dolphin design.
5. Choose furniture with customization options

Every space is different in terms of the surrounding natural landscape and property style. Our collection of furniture has various design components that are widely interchangeable between styles, allowing each client to create a signature style for their unique vision. Our team works closely with homeowners and designers to create furniture settings that are customized with ornamental motifs, a variety of finishes, and custom cushions of all colors. Our chairs can be fitted with various sides, seats, and backrest designs, and our tables are finished with beautiful filigree design, glass, or stone tops.

Learn more about our customization options


Explore More

View all outdoor furniture in our Florentine Classics Collection
View our garden elements in our Estate Elements Collection



View our Gallery: